TIPICO RETHINKS TIRAMISÙ WITH
SAVOIARDONE DI SARDEGNA
The passion for good things drives us to create soft and tasty products like our Savoiardone di Sardegna. From now on our Savoiardone has a new recipe, it is also lighter with the 30% of less fat. It is unique and genuine, designed for Tiramisù and excellent for breakfast. Let yourself be inspired by our idea of Tiramisardo.

Create your own taste with Tipico's good Sardinia!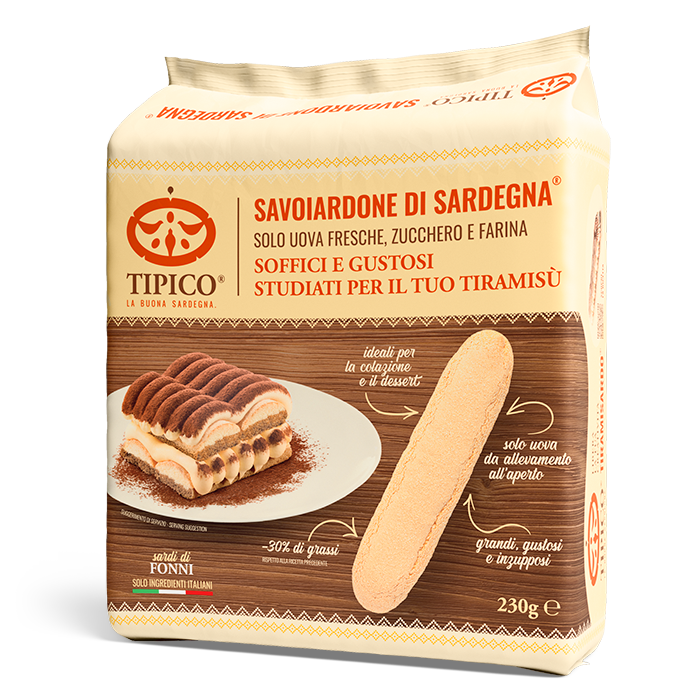 To create a single-portion dessert, soft and tasty, a joy for the eyes even before than a delight for the palate. We let ourselves be guided by this idea to give life to our Tiramisù. Thus is born Tiramisardo with the Savoiardone di Sardegna. Here you are, a Tipico example of creativity.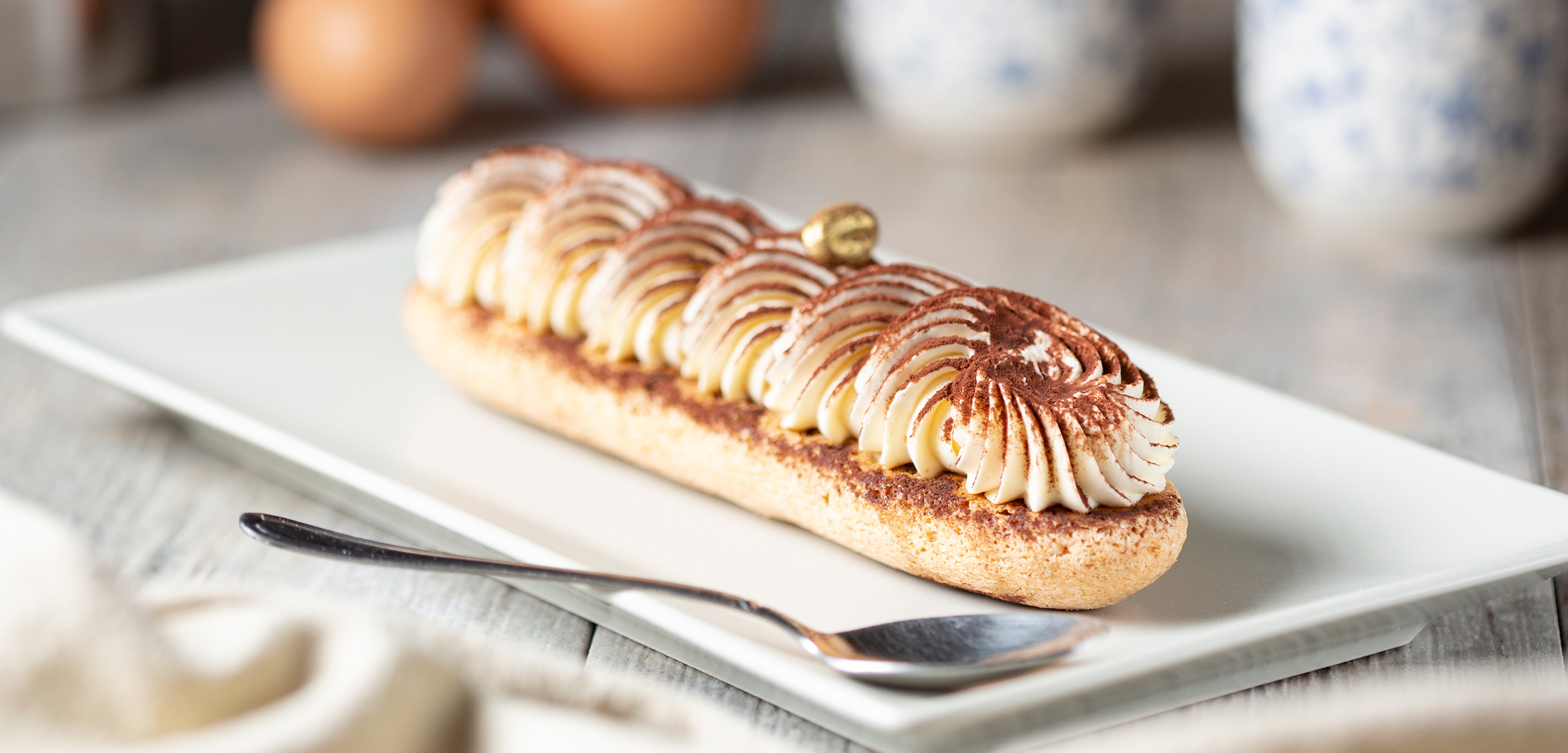 TIRAMISARDO CLASSIC
It takes very little to transform a Savoiardone di Sardegna into a champion of goodness. Classic Tiramisardo® with mascarpone cream and coffee.