KIT TIRAMISU
WITH SAVOIARDONE DI SARDEGNA
The Kit Tiramisu with Savoiardone di Sardegna is the delicious TIPICO's new entry. Just 10 minutes and 5 simple steps, that is it! Your spoon dessert is ready to share with friends, relatives, and followers.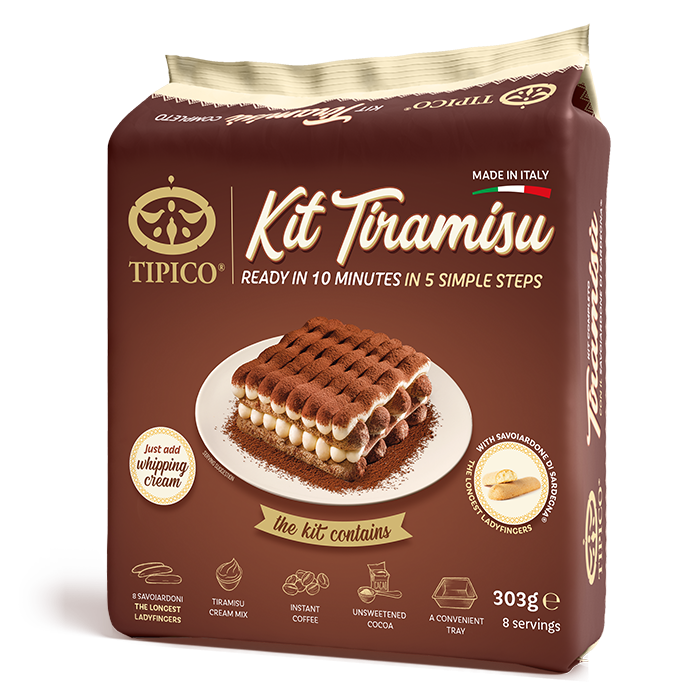 All the experience and quality of the Made in Italy in a convenient and elegant package that contains 8 Savoiardoni di Sardegna (ladyfingers), the tiramisu cream mix, instant coffee, unsweetened cocoa powder, and a convenient tray for the preparation, you just need to add whipping cream!

Easy, fast, and funny to prepare, created according to the traditional recipe of the most loved Italian dessert in the world.